The 3rd Full Movement Control Order is now in force. Our classes has since moved back to the Distance Learning mode. While we understand that online classes do not fully accomplish what the studio-based session are capable of, we strive to make the best of this medium. The structure of the Distance Learning Programme is as follows: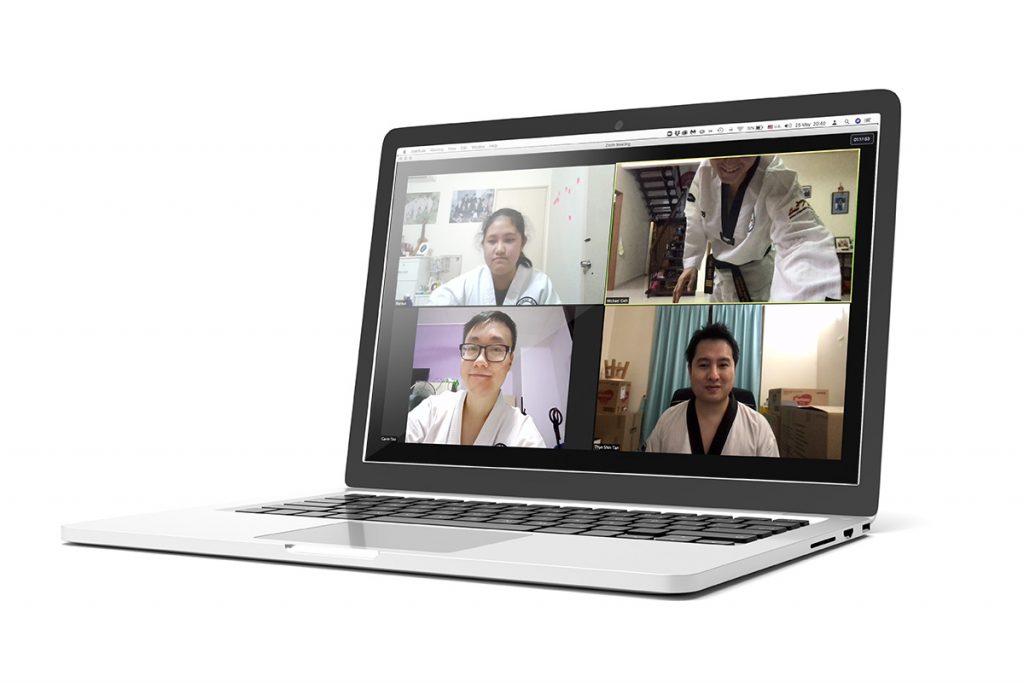 Virtual class
Objective: Movement and physical activity.
In general, younger children need to workout and use up their energy. Correct and accurate movement that is specific to martial arts will become less important for the virtual classes. So, in the 1 hour of class, I will bring the students through a series of movements, execution of taekwondo techniques that are dynamic and generally more fun. The idea is to keep them engaged and moving their bodies.
Follow up 1-to-1 sessions
Objective: Focus on building their correct and accurate martial art specific movement and techniques
I will schedule personal 1-to-1 sessions or even small groups of 2 via Zoom to spend some time to achieve this.
NOTE: The Follow up 1-to-1 sessions are only for students undergoing the DLP. This is a tutorial based learning session that is meant to help bridge the insufficiencies of the online medium to some degree. Fully studio-based learning will not require this.
Parental support
While it is my responsibility to impart martial arts skills and knowledge to all my students, with the support of parents of young children, it can be much more effective. 1 hour of physical class, followed by 15 -20 minutes of personalised attention per week can be supplemented by your assistance and support.
Some suggestions for parental support:-
Ask your child to show you what techniques they have learnt
Holding a pad out for them to strike/block
participate in physical activity during the virtual sessions
Once again, I would like to offer my gratitude for your continued support to your children's growth, and also to my martial arts centre.
Yours sincerely,
Coach Michael Goh
Activkix Martial Arts