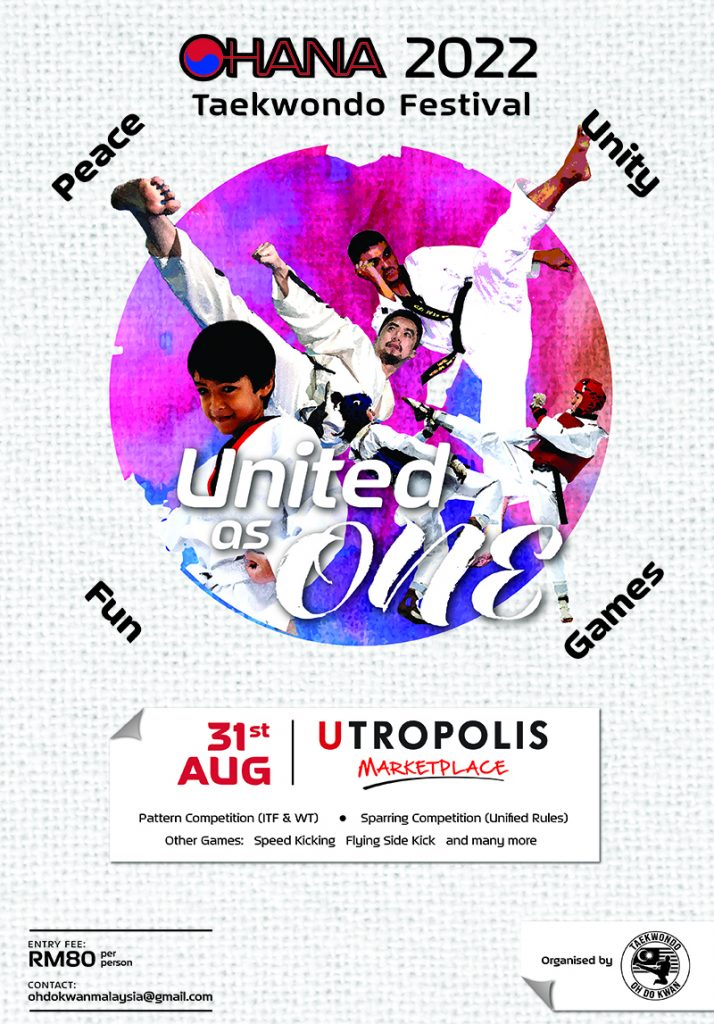 Invitational Martial Arts event.
In the spirit of unity, taekwondo practitioners from ITF and WT styles are coming together to celebrate Merdeka.
Date: Wednesday 31st August 2022
Time: 0800 – 1600 (To be confirmed)
Venue: Utropolis Marketplace
Entry Fee: RM80 per participant
Closing Date for Payment and Registration: 31st July 2022
Prizes: Certificates of Participation for all participants. Winners will get medals and certificates.


---
Main Events – Pattern Competition and Sparring Competition
Sparring Contest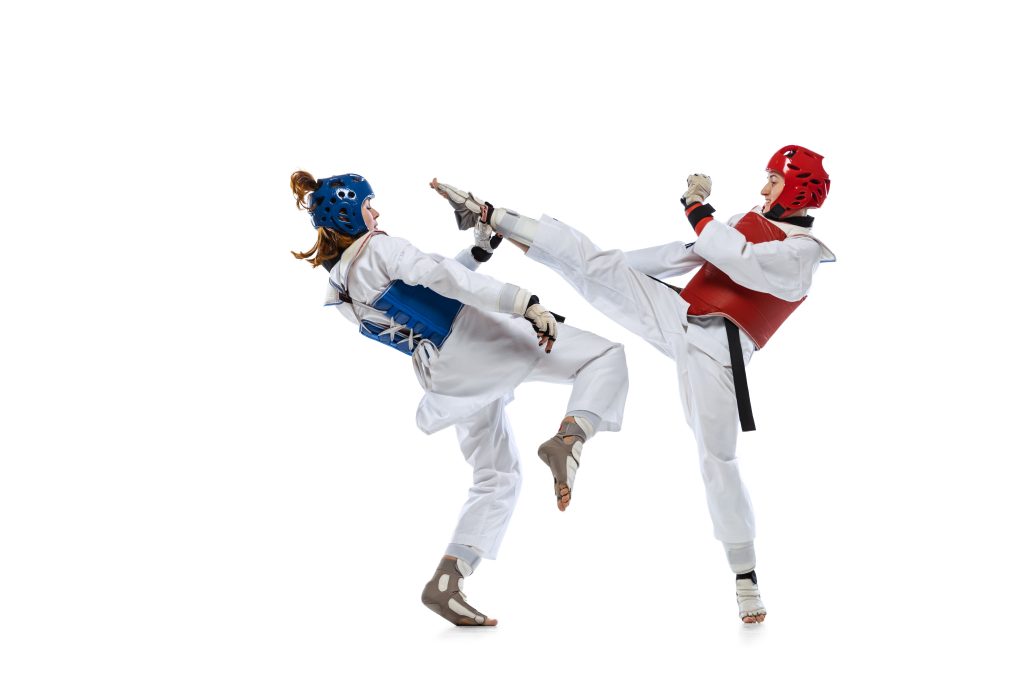 Since the contest will include participants from two different styles, the Sparring Competition is utilising a modified ruleset.
Pattern Contests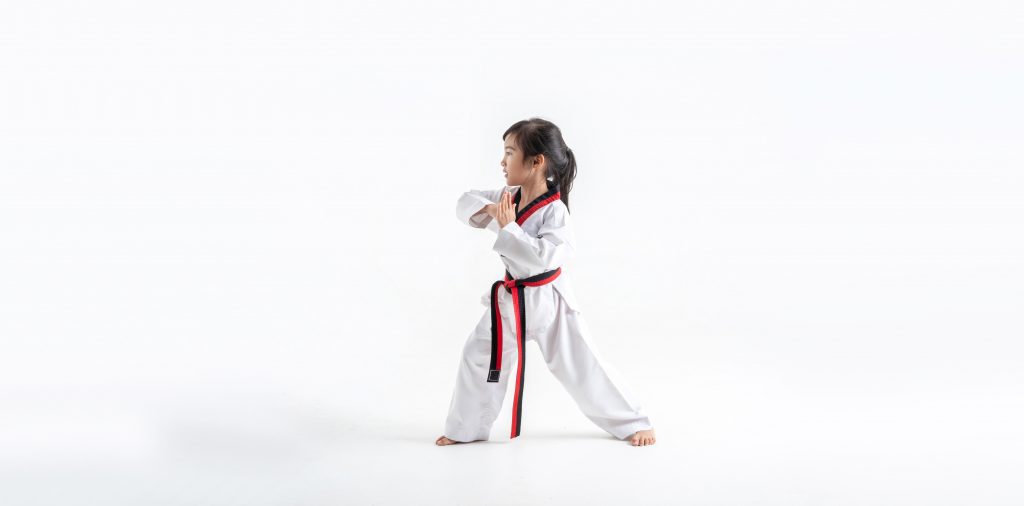 Pattern contests will be divided into respective styles.
Other Fun events
Other fun events will be available to all, including the general public and visitors to Ohana 2022.
Speed kicking
Flying/Jumping Side Kick
Others!
---
Contact For Information and Registration
Contact: Coach Michael Goh is an international instructor accredited by World Taekwondo OhDoKwan.